Latest News
How to Ensure Your Invoices Are Paid On Time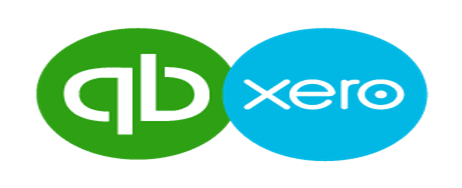 At AD Pottie we prioritise the financial health of our clients by having trained Business advisors and staff that are fully certified in software packages such as Xero and Quickbooks. Additionally, all staff are fully trained in programmes and systems that allow direct debits to be collected.
Clients have had amazing success stories from our business development programme and seen massive improvements in which our Business advisors have implemented such as decreasing debtors down from 90 days to 30 days. This results in a massive impact on clients cashflow and enables them to reinvest the money back into other important areas of their business such as equipment, workforce and premises. The biggest influence clients have seen is having more cash in their bank and long-term profits.
Late payments can cause massive amount of stress to business owners as it negatively affects the business as a whole. We believe by taking action and following the techniques below, you will see massive improvements in your cashflow and positively impact your business.
Put a Clear Process in Place
When you sign a new client, it's all too easy to get carried away and forget about the practical details. Whilst a new project is undeniably exciting, it's important to get clear on the practicalities of getting paid. During the onboarding process, make sure that you ask the following questions:
Who should I send the invoice to?
What is the approval process?
Who do I speak to if there's an issue?
Take time to review and agree to the payment terms, and ask any questions that you're not clear on.
Make Sure Your Invoices Are Clear and Accurate
It's imperative that your invoices are easy to understand with a clear pricing breakdown. It's also essential that they're accurate; mistakes result in a lot of unnecessary back-and-forth and are likely to delay payment. Sending clear and accurate invoices goes a long way in helping you to get paid on time.
Send Follow Ups
No-one likes to feel as though they're nagging, but it's necessary to remind clients and customers when an invoice is due soon. It's important to be polite and friendly, but firm. Many clients don't mean to pay late, but they're busy and it simply slips their mind. A follow up a few days ahead of the deadline is a very effective way of jogging their memory and prompting them to take action.
Use Invoicing Software
Keeping track of invoices and deadlines often feels like a full-time job in itself. However, it's important to send invoices to clients in a timely manner; how else can you expect them to pay on time? Furthermore, you need to keep a close eye on whose payment deadlines are approaching and so that you can send follow-ups if necessary. Using invoicing software will automate much of these processes, saving you a significant amount of time and hassle.
Invoicing software allows you to create custom invoicing workflows, automate payment reminders and alert you to which clients have and haven't paid. This puts you more in control of your finances and reduces the margin of human error within the invoicing process.
Consider a Late Payment Charge
If late payments continue to present a problem for your business, consider introducing a late payment charge to incentivise your clients to pay on time. No-one wants to pay unnecessary overdue fees, so this is an effective way of ensuring that your clients pay their invoices promptly in the future. Be transparent about these fees from the beginning to ensure that clients understand they will be charged extra for late payments. Make sure to send reminders ahead of time to give them the opportunity to avoid these fees.
Don't Feel Guilty
New business owners in particular often feel guilty about sending invoice reminders and chasing up late payments, but remember that you have every right to be paid for the products and/or services that you provide. Whilst it's fine to be empathetic towards clients who may be struggling financially, that responsibility doesn't fall on your shoulders. The financial health of your business must remain your first priority, so never feel guilty about chasing up the payments that you are owed.  
Facebook: https://www.facebook.com/adpottie